Electronic Recycling For Businesses & Residential
We make it easy to recycle or dispose of most types of electronics waste.
SAFE & SECURE HANDLING
Secure & Compliant Data Destruction

Our processes provide peace of mind with Department of Defense-level of security. We wipe your data 7 times before disposing of your equipment responsibly.
Upon completion, we'll provide your business with a Certificate of Recycling that certifies compliance with regulatory standards.
Electronics and E-waste Items to Recycle
Cell Phones & Telephones
Cords
Desktop Computers
Drives (CD rom, Computer Disks)
Hard Drives/SSD Drives
Laptop Computers
Monitors (CRT, LCD, Plasma)
Office Phones & Local Area Network Communication Devices
Personal Digital Assistants
Power Tools
Printers, Scanners & Fax Machines
Routers
Servers
Small Appliances
Tablets
TVs (CRT, LCD, Plasma, Rear-Projection)
WHY RECYCLE YOUR ELECTRONICS?
92%
92% of discarded hard drives contain data that can be recovered and stolen
$3.8M
Data breaches can cost companies an average of 3.8 million dollars per incident
31
31 states have laws banning electronics from being placed in the regular trash
Source: Electronics Recycling | Data Destruction Video, last updated September 2020
ELECTRONICS RECYCLING SOLUTIONS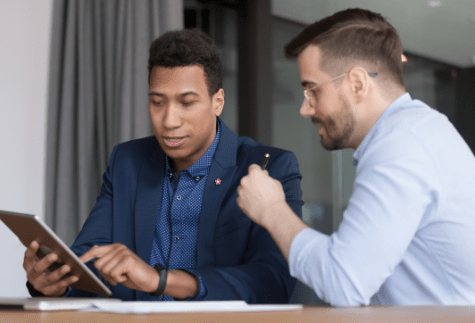 Full-Service Electronics Management
Waste Assessment and complete solutions tailored to your business.
Logistics tailored to your unique needs
Complete onsite packaging
Loading and hauling done for you
To learn more about these solutions for your business or to schedule your service, please call 1-614-282-8077
YOUR PARTNER IN WASTE REMOVAL
We offer customized support for your industries' specific waste removal needs: